Lutheran Church of the Cross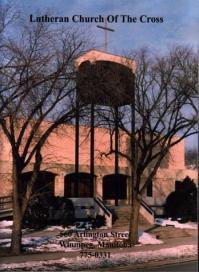 Lutheran Church of the Cross is located at 560 Arlington Street in Winnipeg, Manitoba and is a member of the Manitoba Northwestern Ontario (MNO) Synod. Church of the Cross offers worship services on Sunday in German and English at 9:30 a.m. and 11:00 a.m. respectively.
We welcome everyone to come and join us for worship and participate in our community! Getting married, Baptism, Communion, Baby shower or Wedding Shower. Contact office for availability 204-775-0331.