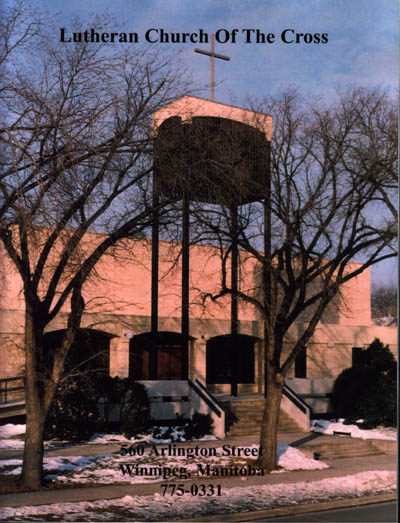 Lutheran Church of the Cross at 560 Arlington Street, Winnipeg, Manitoba,
is a member of the Manitoba Northwestern Ontario Synod (MNO Synod).
http://www.mnosynod.org
of the Evangelical Lutheran Church in Canada (ELCIC).
Evangelical Lutheran Church in Canada (ELCIC)
Worship is at 10:30 a.m. Sunday morning and Christmas and Good Friday.
Holy communion is celebrated twice a month.
The order of service and songs are from Evangelical Lutheran Worship.
The service including songs is projected on a screen above the chancel.
What is Liturgy?
Worship follows the pattern of Sunday Dinner.
Baptism, Remembrance of Baptism and Confession and Forgiveness are like washing hands before dinner.
Hearing and singing the Word is like the conversation around the table.
Receiving holy communion is like dining at the table.
Blessing and dismissal are like leaving the dinner table and taking leave.
We welcome everyone to come and join us for worship and participate in our community!
Getting Married, Baptism, Communion, Baby shower, Wedding Shower or meeting please contact Church office for availability at
204-775-0331. Church office hours are Monday to Friday 9 a.m. to Noon.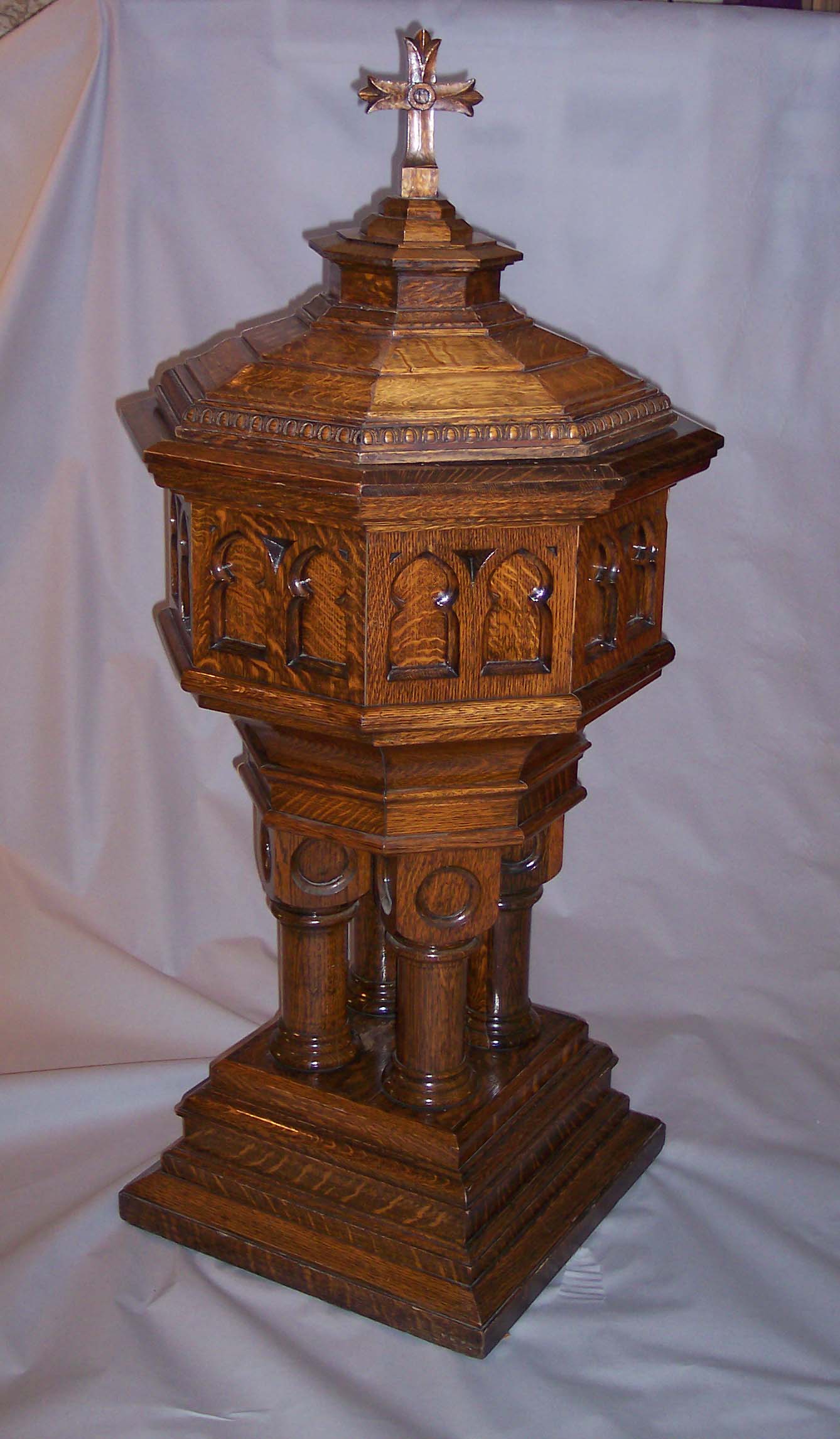 CHURCH ACTIVITIES:

Active Groups:
Choir:
Choir is active between September to June with a summer break during July and August.

Exciting and lively music offerings as well as traditional hymns.

New members always wanted!
We welcome Deacon Michele Barr as our new minister of music.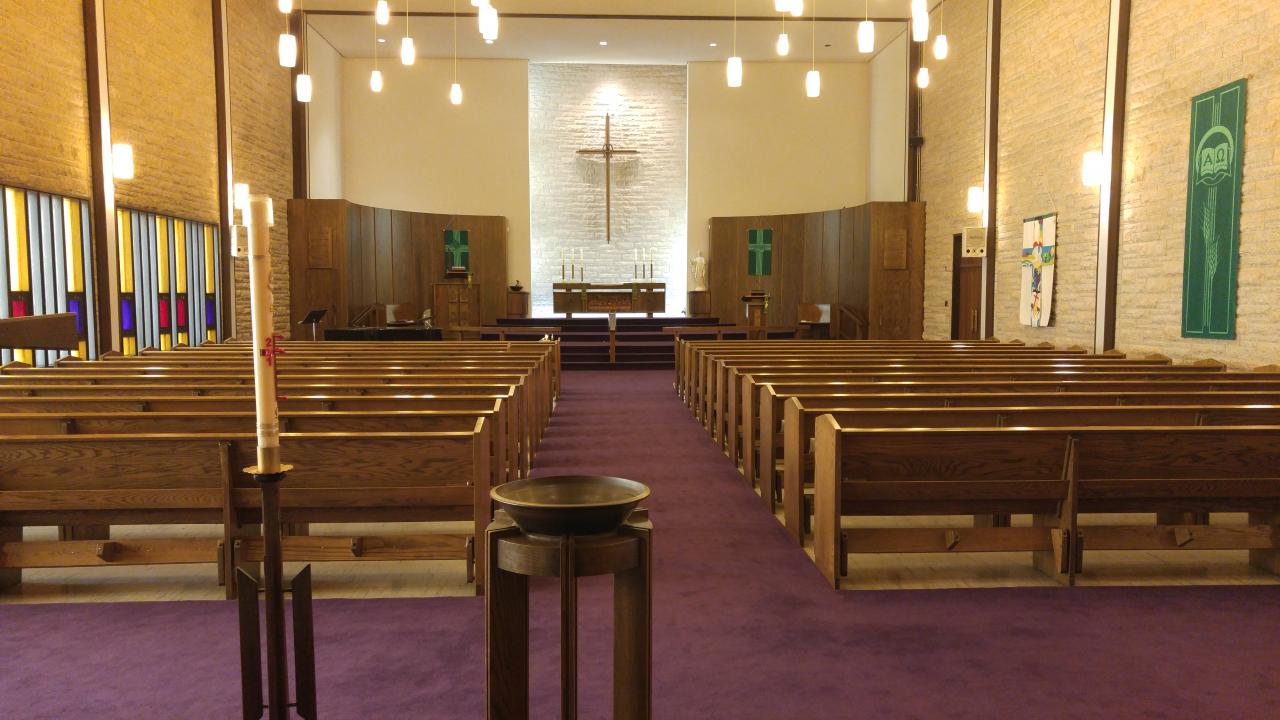 Our Church Sanctuary
Friend there is a welcome in this Church for thee.
Come in and rest and think and kneel and pray.
What we have built for God's glory see.
Give thanks and so in peace, go thy way.
Seating capacity is 375 with room for 100 in balcony.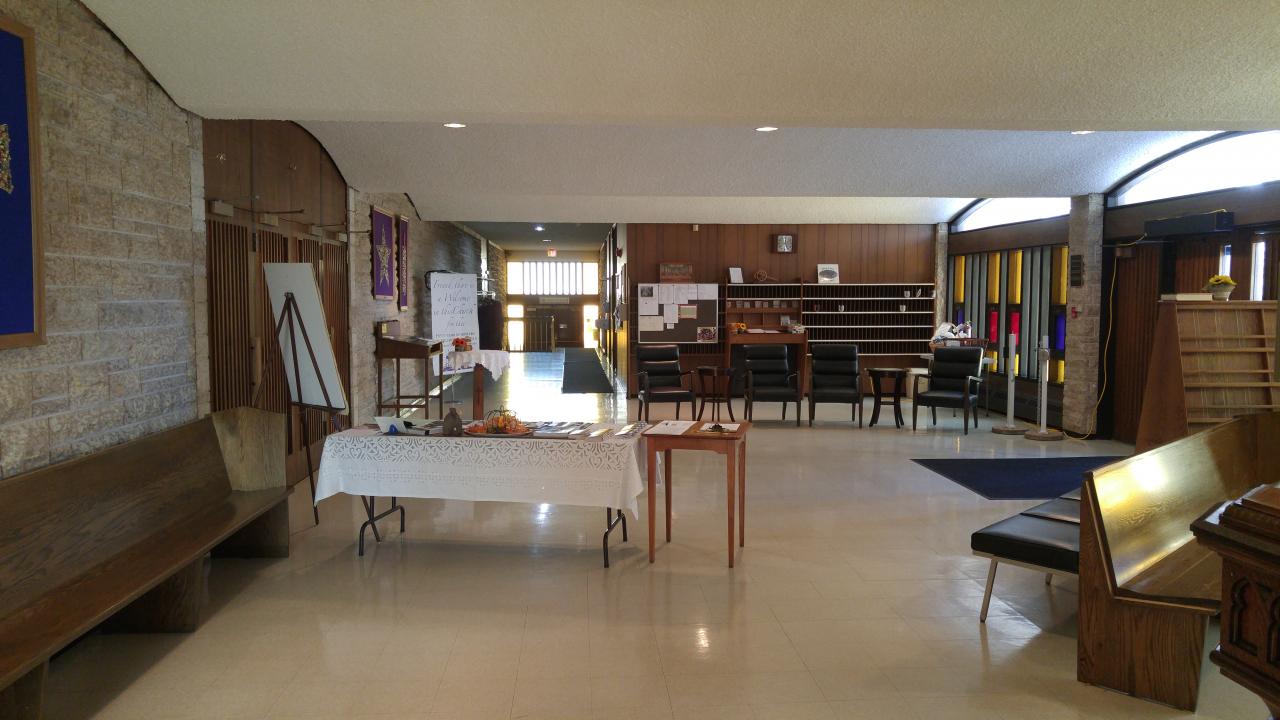 Narthex
The Symbols in Our Church- Upon entering the narthex, you pass under a three vaulted ceiling reminding us of the Trinity. The door handles are of metal and wood, embossed with a small metal cross.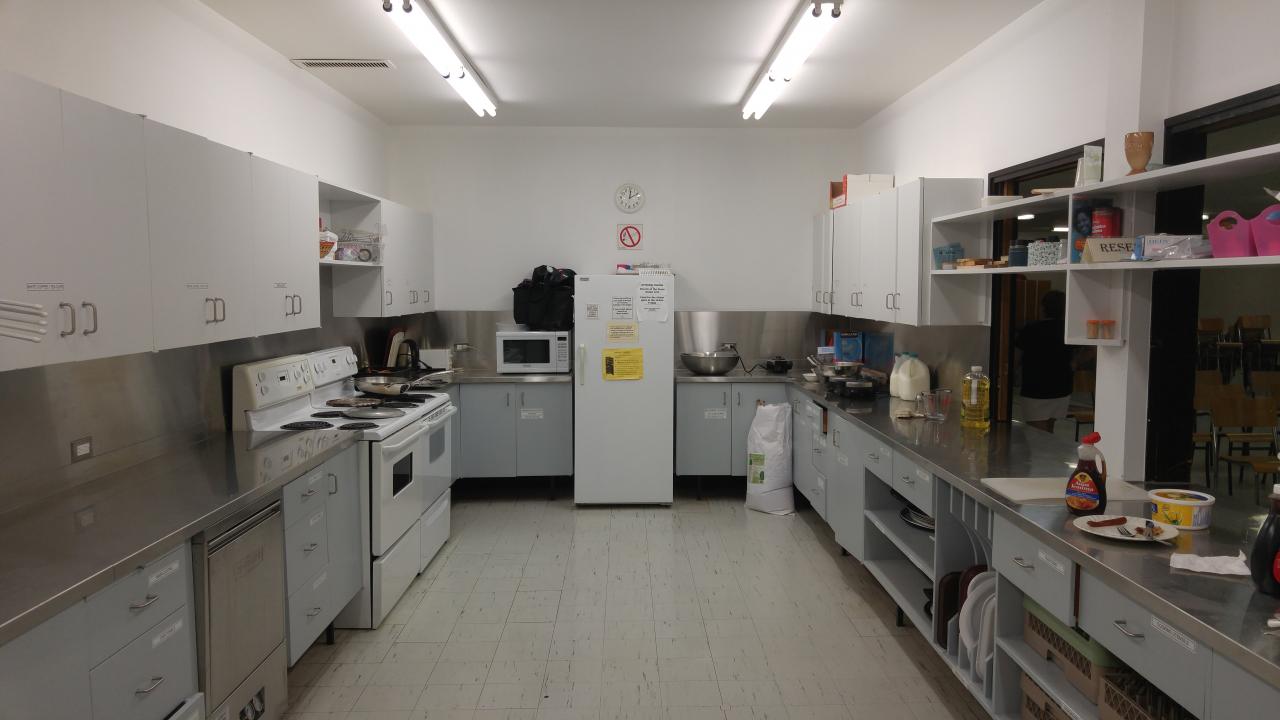 Church Kitchen
The kitchen is connected to the lower auditorium and can be used to prepare meals for various functions.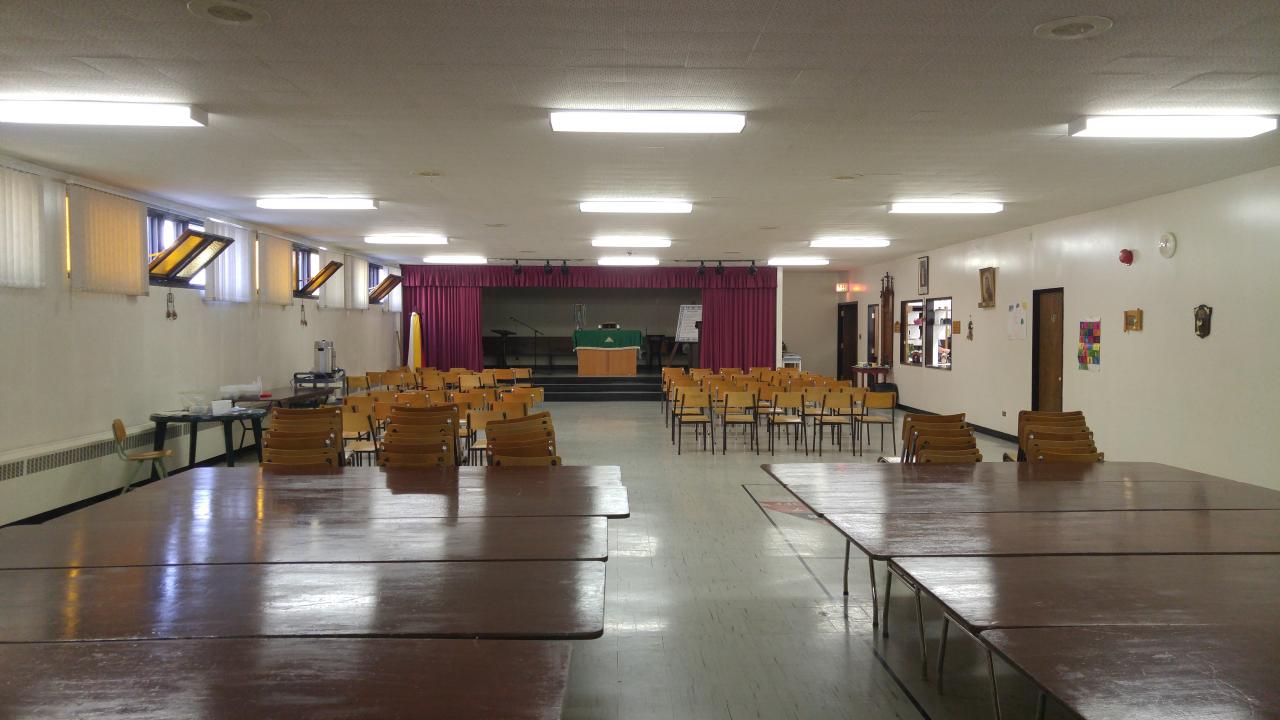 Lower Auditorium
Lower level auditorium 85 by 35 feet, seating capacity of 150.
Stage, kitchen, reception area, classrooms.
Windows all of stained glass
Monthly Calendar

______________________________________