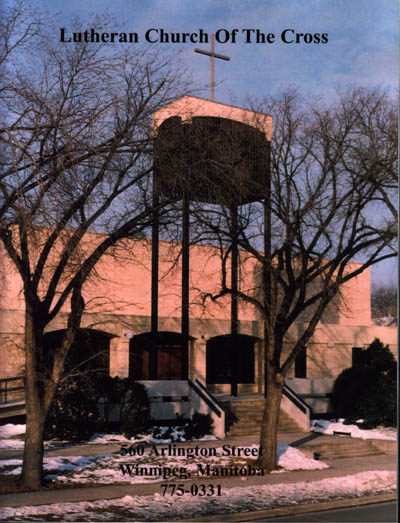 Lutheran Church of the Cross at 560 Arlington Street, Winnipeg, Manitoba,
is a member of the Manitoba Northwestern Ontario Synod (MNO Synod).
of the Evangelical Lutheran Church in Canada (ELCIC).
Evangelical Lutheran Church in Canada (ELCIC)
Worship is at 10:30 a.m. Sunday morning and Christmas and Good Friday.
Holy communion is celebrated twice a month.
The order of service and songs are from Evangelical Lutheran Worship.
The service including songs is projected on a screen above the chancel.
What is Liturgy?
Worship follows the pattern of Sunday Dinner.
Baptism, Remembrance of Baptism and Confession and Forgiveness are like washing hands before dinner.
Hearing and singing the Word is like the conversation around the table.
Receiving holy communion is like dining at the table.
Blessing and dismissal are like leaving the dinner table and taking leave.
We welcome everyone to come and join us for worship and participate in our community!
Getting Married, Baptism, Communion, Baby shower, Wedding Shower or meeting please contact Church office for availability at
204-775-0331. Church office hours are Monday and Friday 9 a.m. to Noon and Tuesday to Thursday 9:00 a.m.-1:00 p.m.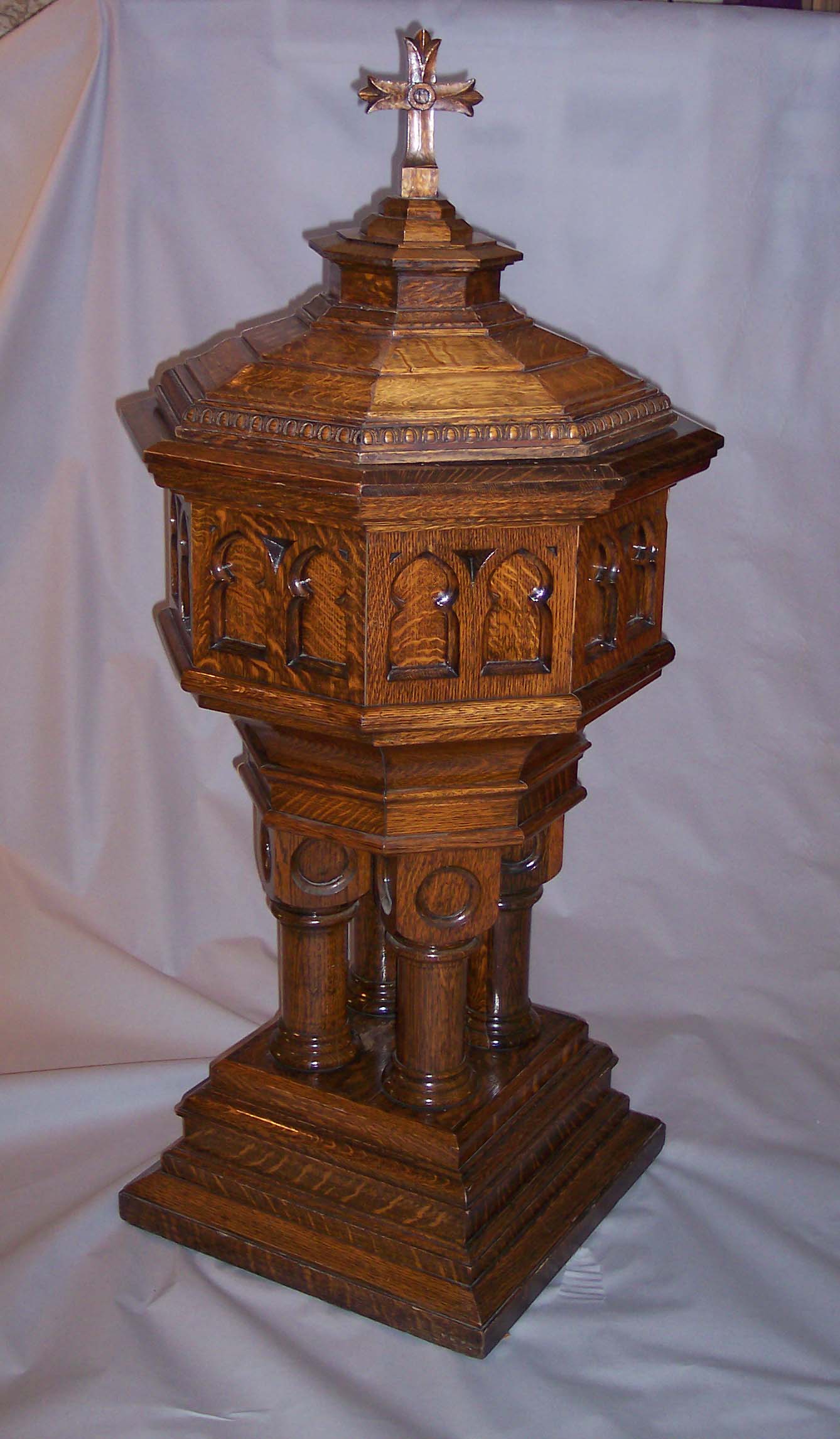 CHURCH ACTIVITIES:

Active Groups:
Choir:
Choir is led by our Music Director, Ian Walker.
Choir is active between September to June with a summer break during July and August.
Exciting and lively music offerings as well as traditional hymns.

Practices are held on Thursdays at 1:15 p.m. New members always wanted!
Ian Walker can be contact by e-mail iangwalker@hotmail.com
Ian began studying piano and joined his church choir when he was 7, and with only a few gaps he has been at it ever since. His family were all active choral singers, and his mother was the choir director.
When he was 29 and living in Peterborough he took up serious study of music: at one time he was going to four choir rehearsals a week. Later he became a church musician, gaining over 30 years of experience, in many different churches.
Ian has sung with several of the major choirs in Winnipeg. He is currently also the director of the Shalom Singers, a Jewish seniors choir. Among Ian's other musical talents are keyboard improvisation, solo singing, composition, and mandolin.
Music is an important part of Ian's life, but not the only thing. He worked for 25 years in Real Property management for the federal government, is a serious student of international politics, and enjoys gardening and house repairs.
He is married to Pastor Nancy Walker, and has 5 children and 5 grandchildren.
Golden Agers:
A Friday afternoon social gathering for seniors. The group has met regularly for 35 years. Activities include carpet bowling, table games and a social lunch together.
Golden Agers are meeting at the Arms of the Cross Lounge at 1:00 p.m. every Friday.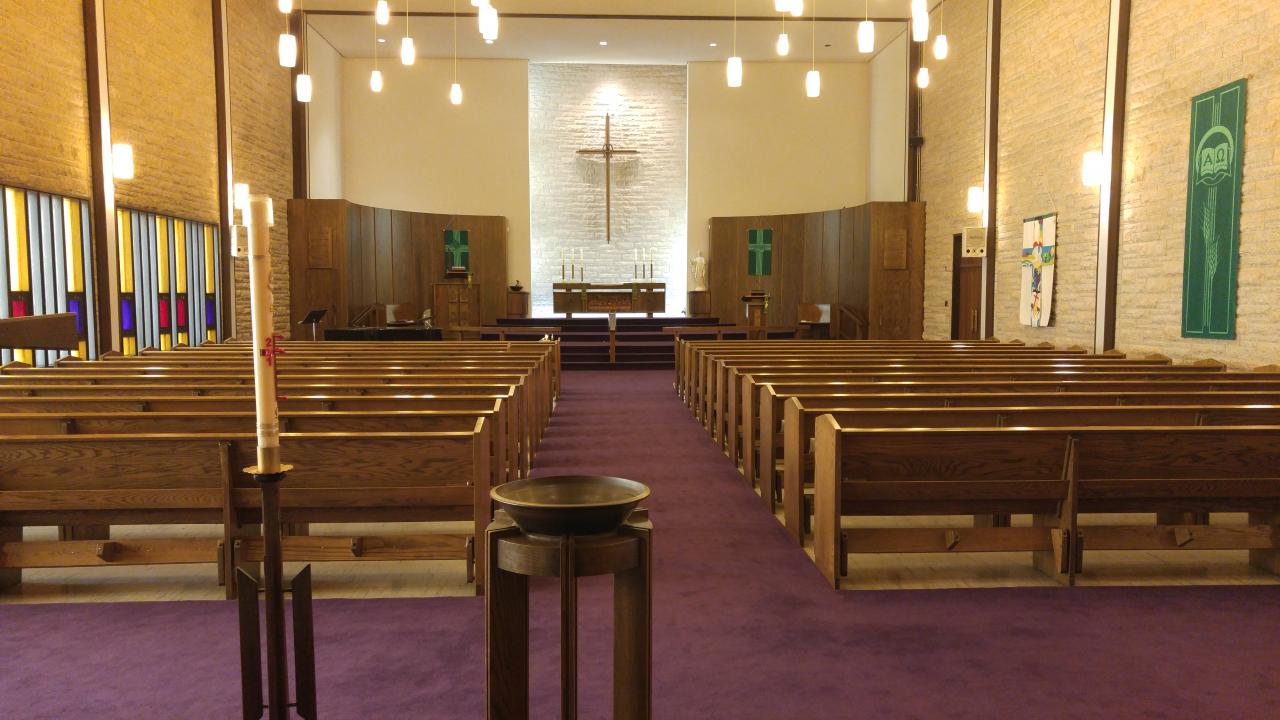 Our Church Sanctuary
Friend there is a welcome in this Church for thee.
Come in and rest and think and kneel and pray.
What we have built for God's glory see.
Give thanks and so in peace, go thy way.
Seating capacity is 375 with room for 100 in balcony.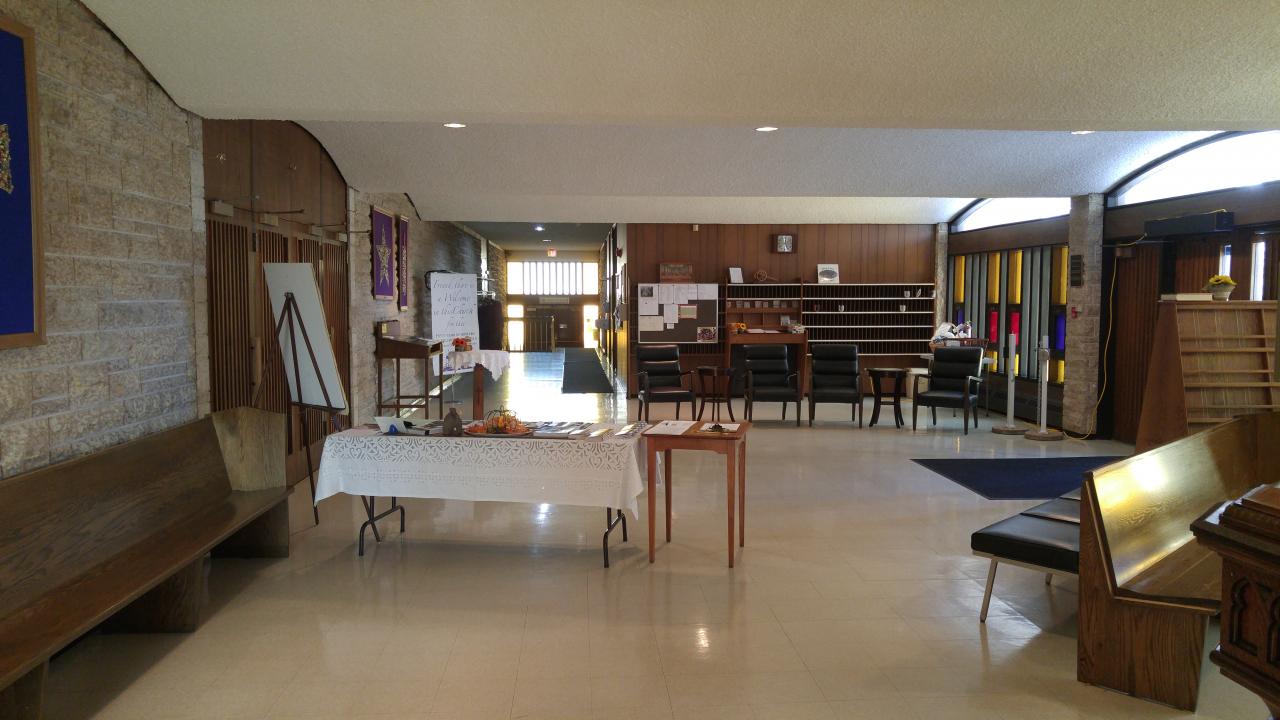 Narthex
The Symbols in Our Church- Upon entering the narthex, you pass under a three vaulted ceiling reminding us of the Trinity. The door handles are of metal and wood, embossed with a small metal cross.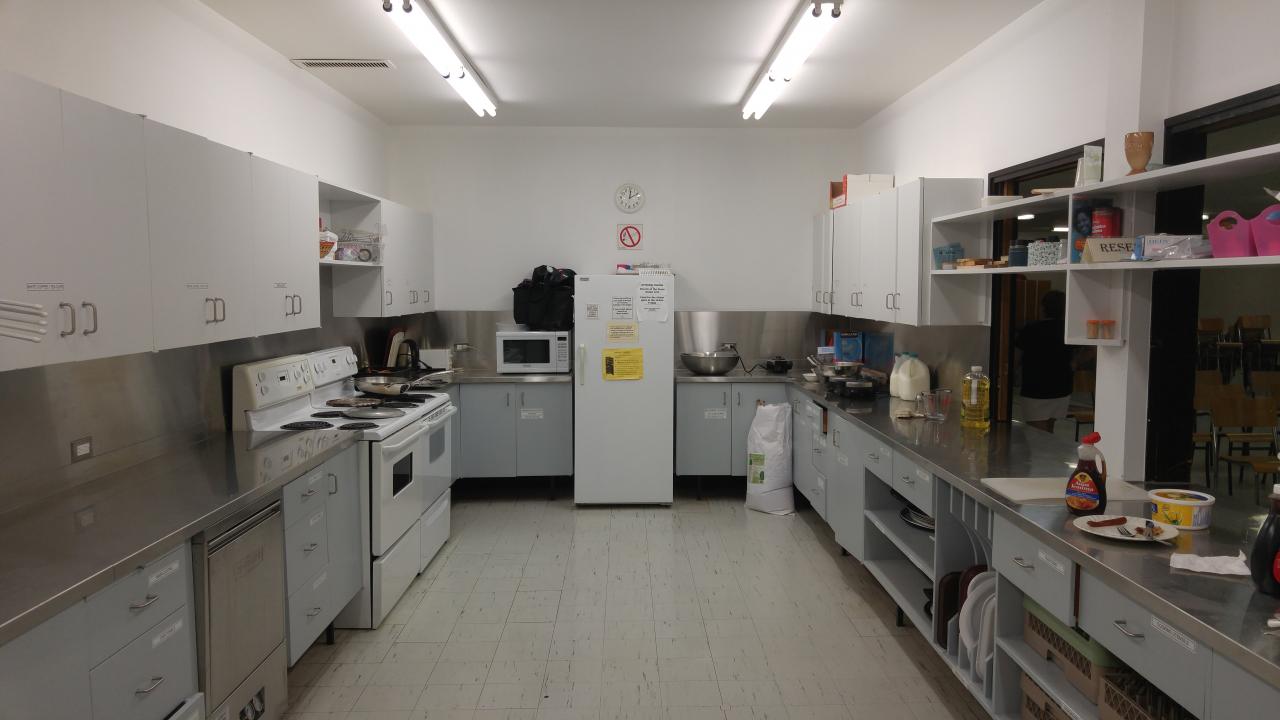 Church Kitchen
The kitchen is connected to the lower auditorium and can be used to prepare meals for various functions.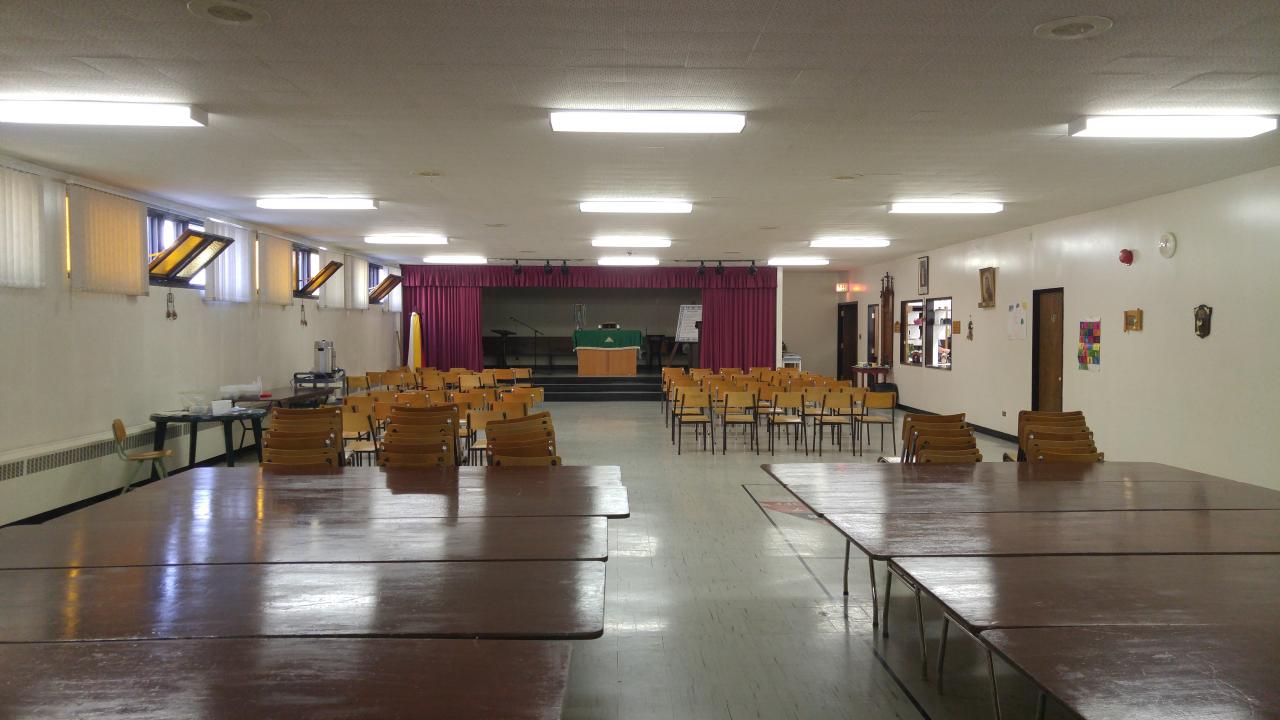 Lower Auditorium
Lower level auditorium 85 by 35 feet, seating capacity of 300.
Stage, kitchen, reception area, classrooms.
Windows all of stained glass
Message from Pastor Don Engel

Dear Friends in Christ
FALL
In the Movie Skyfall James Bond faces another worldwide threat that could sink the entire planet into unending violence and despair. The final battle takes place at Skyfall Castle in Scotland. The castle is booby trapped by James Bond and his old friend, Kincade. As the terrorists enter the castle old Kincade opens fire and says, Welcome to Scotland.
Adele sings the opening song Skyfall. Let the sky fall When it crumbles We will stand tall

Face it all together At skyfall At skyfall
Fall and Skyfall remind me of Chicken Little who thought the sky was falling. Fall reminds us that the leaves fall. Snow is soon to fall. The Manitoba election falls on September 10. The Federal election falls on October 21. Governments and incumbents fall.

In God's time Fall is just another season. Another moment in the seasons and cycles of time. We measure time as linear, chronological, minutes, hours, days, years, centuries, millennia. But, an empty life is not made fuller by living more empty days. Nor is a full life made fuller by living more fuller days. God measures and treasures time with memories and moments, commitments and compassion, promises and passion, relationships, love and life. Adele's song to stand and face it together is inspiring. But, we take our inspiration from Jesus who says, Therefore, my beloved, be steadfast, immovable, always excelling in the work of the Lord, because you know that in the Lord your labour is not in vain. And, promises, Behold,
I will be with you to the end of time.
Pastor Don
Worship:
October 13 Thanksgiving Pastor Don Engel-

Holy Communion
October 20 Pastor Don Engel-Worship
October 27 Reformation Day Pastor Lenise Francis-
Holy Communion
November 3 All Saints Pastor Don Engel-
Holy Communion
November 10 Pastor Don Engel-Worship
November 17 Pastor Lenise Francis-Worship
November 24 Christ the King Pastor Nancy Walker-
Holy Communion
**Thanksgiving Sunday October 13th German Service at 9:30 a.m. and English Service at 10:30 a.m. OR right after the German service.
Arms of the Cross Communion Service 10:00 a.m.
November 6 Holy Communion

Services are provided by Pastor Nancy Walker.
Choir: Choir rehearsal is every Thursday at 10:00 a.m.
New members are always welcome!

Church Council: Next meeting will be on Monday
October 21st at 6:00 p.m.
Golden Agers: Golden Agers will continue to meet at Arms of the Cross lounge at 1:00 p.m.
Messy Church: will meet on Saturday October 19th and November 9th at 5:00 p.m.
Cameroon Appeal 2019
Cameroon Fundraising Event Friday October 25, 2019 at Lutheran Church of the Cross at 6-10 p.m.
MNO Synod has a long-standing relationship with the Eglise Evangelique Lutherienne du Cameroun (EELC) – the national Lutheran church in Cameroon.
We support "Kids in Cameroon" – a program to help orphaned and underprivileged children receive an education, and some basic food.
We encourage women in ministry in the Lutheran church.
Along the way, we have given support to catechists and theological students receiving training to lead in the church.
We invite your participation in our appeal to raise $50,000 in 2019 for our work with our Global Companion Synod, Cameroon!
The Urban:

The Urban maintains a pantry. For those who attend the Urban, who are in a sudden difficult circumstance, food packages/items are given as needed. This pantry also serves as a reserve for community meal preparation. We welcome gifts for food or gift cards.
​IN HIGH DEMAND:
Canned meats: tuna/salmon, ham, chicken, corned beef, Klik or Spam, canned vegetables: peas, corn, green and yellow beans, pork & beans, pasta sauce, pasta: egg noodle, macaroni, spaghetti, peanut butter & jam /jelly, fruit cocktail, small tins of mandarin oranges, pudding cups, juice boxes - individual size, cookies, cereal and instant oatmeal, instant coffee (small jars)/tea and ground coffee for Urban.
Have a Blessed Fall!